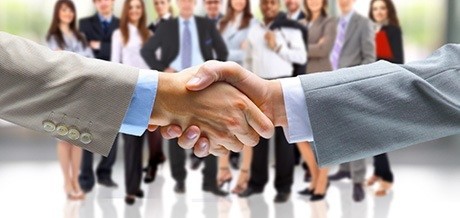 DISCOVER
The
Secret
To Successful Business Networking
What is Business Networking?
Business Networking is about meeting other like-minded or business people to form mutual relationships/friendships and partnerships that provide assistance and support to each other over time, personally and professionally.
Therefore, it's an effective low-cost marketing strategy for developing sales opportunities and contacts for your business through referrals and introductions. This business marketing method is best known as "word of mouth" – That's right; this is the most powerful marketing strategy there is.
Business Networking could be done either face-face at meetings/events and gatherings or by other contact methods such as phone, email and social media platforms.
Are you interested in becoming better at business networking?
Now as you are reading this you might consider and I would like to suggest that you take a moment to think about the following questions…
Do you have a marketing strategy?
What marketing strategy do you use in your business?
What if…
You don't have a marketing strategy for your business yet? Not to worry, you need to decide!
What is Business Networking for you?
How do you define it?
Statistics has shown that most professionals don't do enough business networking, worse still, some business professionals  don't do it at all.
I Wonder…
Maybe you hesitate?
Maybe you have social fear or anxiety?
What holds you back?
Maybe you don't have enough time?
Do you have enough time?
What else could this mean?
Now let me share with you the secrets of successful business networking, but before I do that, would it be ok if ask you a few more questions?
I wonder whether you are aware of the awesome power of the human mind and how the ability to think/create/learn new effective ways effortless its already within you!
If you don't take away any wisdom from this article today I would like you to remember this…"New results requires new thinking."  And so, if you continue to do what you always done, you will get the same results.
Are you an entrepreneur?
Are you serious about business? If so, great!
What else could this mean?
The Secret to Successful Business Networking
Are you interested in the most important SECRETS about successful business networking? If so, you must always remember that the most successful and effective business networking is not all about you and what the contact can do for you.
Successful business networking is about what you can offer them instead, YES! That's right, it's about creating/ forming a strong and genuine relationship/partnership on personal and professional level.
I would like to show you how you can enjoy becoming skilled at persuasion and how to influence people and so, just imagine…next time you show up at your next business-networking event, ask yourself this question?
How can I help this person?
What would I like to know about this person and their business?
What would I like to know EVEN MORE about this person?
I would like to suggest that you get curious about them and you will discover what's important to them. That's right, and NOT what they can do for you! Better still, you must or should trust the process… be genuine and focus on them not on you!
Now, lets apply the above values and principles here…I wonder if you could take a moment to imagine how you would feel if you were in a "personal intimate relationship" – I know what you might be thinking now! Yes, its a different kind of relationship but the principle/values are the same isn't it!
Remember you are going into a new intimate relationship to SHARE, CONNECT, GROW, LEARN and GIVE LOVE (thats right, give it all you've got, I mean 100%, yes the whole lot! STOP! and NO! its NOT a 50/50 game! and do not ever expect to receive, worse still take way from that relationship.
Whats magical about this?
Whats great about this?
What else could this mean?
This means that now you are probably aware of the fact that removing the focus from you, e.g. how you feel, how you look and what the contact can do for you or will be thinking of you is the most powerful networking secret I can share with you.
Unfailingly, you are going to feel delighted and amazed to discover how making business networking all about them, you will benefit beyond your wildest dreams.
Thats right, dream on and about it every night and while you sleep and dream, you will realise that the secret I just shared with you are a strong/solid foundation to successful business networking …Just think about it, if you build a home on sand, rather than cement, chances are you have no home for very long, worse still, no home at all.
That's the SECRET of successful/ effortless business networking. It works! It never fails.
Would you share with us your secret to a successful business networking?
Did you found this article useful?
Any suggestions?
What else would you like to learn about business networking?
I would love to hear from you, your comments are important to us, share you thoughts in the box below!
Look out for our next article "Discover the most powerful and meaningful marketing strategy for your business."
L e t s  S o c i a l i s e !
CONNECT, LEARN, SHARE, GROW…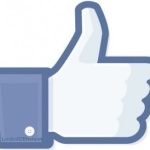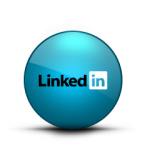 I look forward to connecting with you at one of the events soon!
Be the best you can be!
Celeste Alexander
CEO & Fonder London B2B Network
Say something nice… 
ADD YOUR COMMENTS BELLOW
Comments
Share